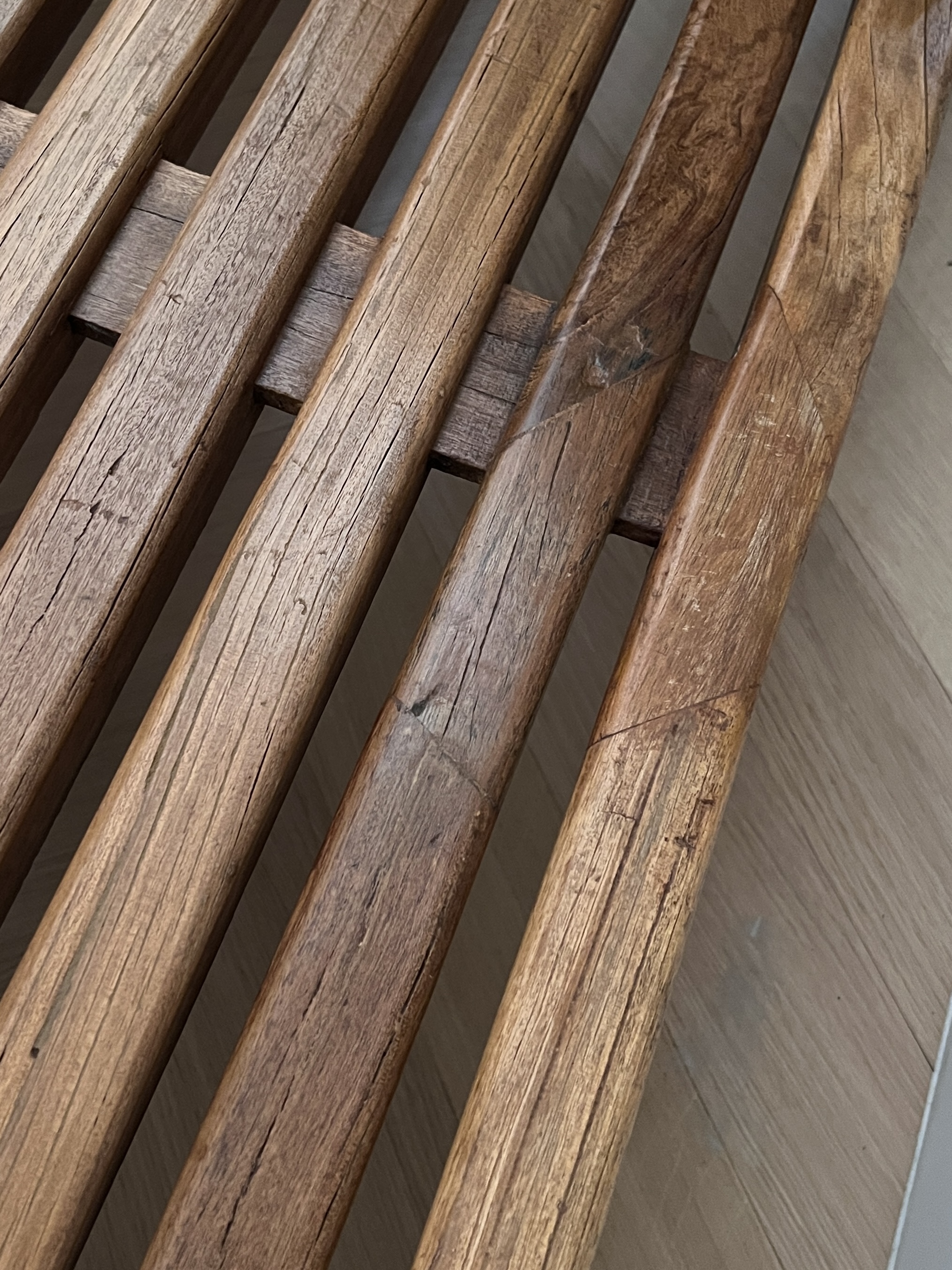 Charlotte Perriand Cansado Bench


This slatted bench is simple in its form and function, yet beautifully modern and timeless. From the mining town of Cansado in Mauritania, it was originally made for the flat of Miferma's engineers.

Retaining its original slats, the mahogany wood shows a stunning patina that is rare for this bench.



Designer: Charlotte Perriand
Country of Origin: France
Period: 1950
Material: Solid wood/Metal
Condition: Good vintage condition - minor repairs to two slats (shown in 3rd picture)
Dimensions: 9.06"H x 74.81"W x 27.56"D